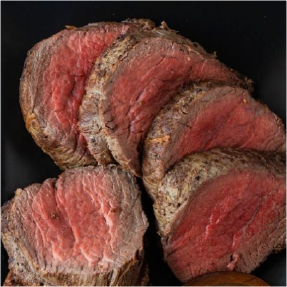 Common names: filet mignon, chateaubriand (roast)
The most tender beef cut
Lean, with a subtle flavour, compact shape and delicate texture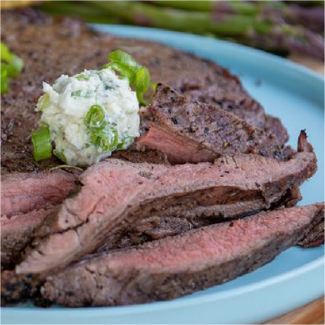 Common names: top blade steak, top blade filet, shoulder top blade steak
The second-most tender beef cut
Well-marbled,  flavourful and juicy
Common names: New York strip, Kansas City steak, Manhattan steak
A classic, premium steakhouse cut
Full-flavoured, well-marbled, tender and lean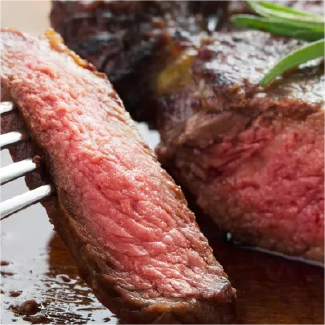 Center Cut Top Sirloin Steak
One of the leanest of all steaks
Versatile, juicy, tender and flavourful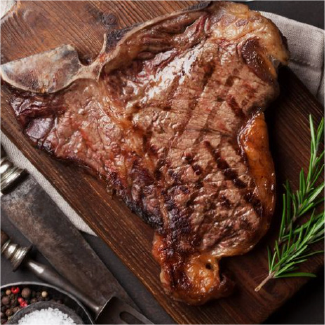 Consists of two tender steaks – strip steak and tenderloin – connected by a telltale T-shaped bone
Tenderloin portion is larger than 1-1/4 inch in diameter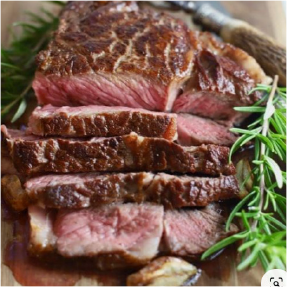 Common names: Delmonico (boneless), cowboy steak (bone-in)
Rich, juicy, tender and full-flavoured
Generous marbling throughout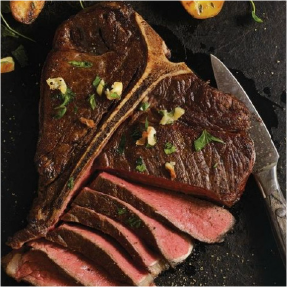 Like the Porterhous, a strip steak and tenderloin connected be a T-shaped bone. Tenderloin portion is smaller than 1-1/4 inch in diameter.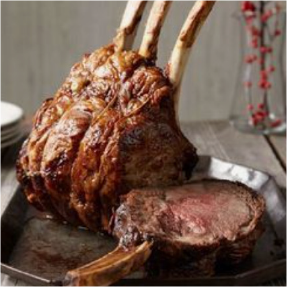 Common names: rib roast, bone-in ribeye roast, standing rib roast
Prime Rib is roasted whole, then carved; raw roast may also be cut into ribeye steaks for the grill
Generously marbled, with rich flavour
Juicy and tender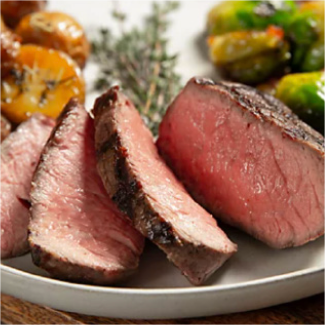 Common names: baseball cut, baseball steak, center-cut sirloin
This versatile steak is cut from the top sirloin. Lean, juicy and tender, it boasts good flavour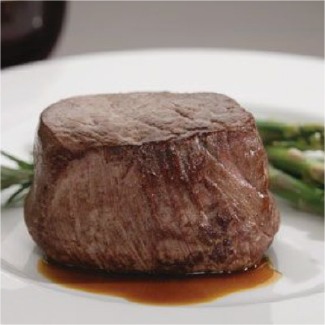 Baseball Cut Sirloin Steak
Common names: sirloin filet, faux filet
Often called the "baseball" cut due to its rounded shape
A lean steak trimmed from the center of the sirloin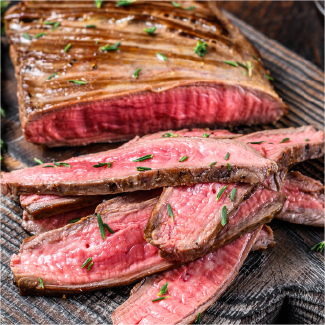 Lean and flavourful, and should be thinly sliced against the grain when carving. An ideal choice to marinate.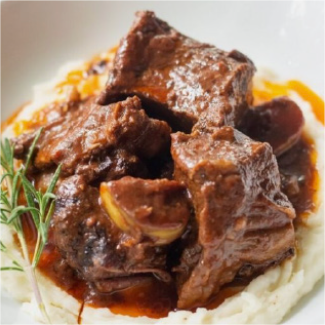 Common names: chuck short ribs, English short ribs, plate short ribs, rib short ribs, ribs
May be bone-in or boneless. Very flavourful, moist and tender when braised.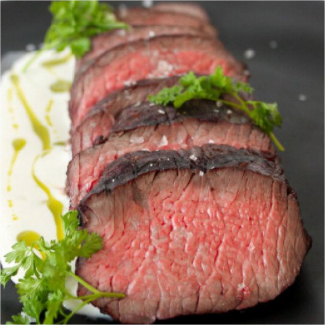 Shoulder Tender Medallions
Common names: petite shoulder tender medallions, shoulder medallions, shoulder tender medallions, teres major medallions
One of the most tender beef cuts. Lean, juicy and versatile, with excellent flavour.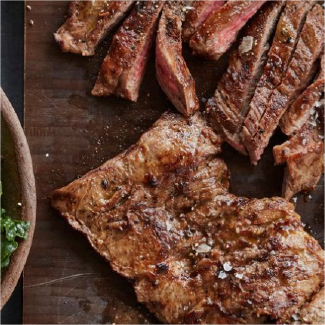 Common names: inside skirt steak, outside skirt steak
Boasts deep, rich, beefy flavour. Best when marinated before grilling; when slicing, cut against the grain.