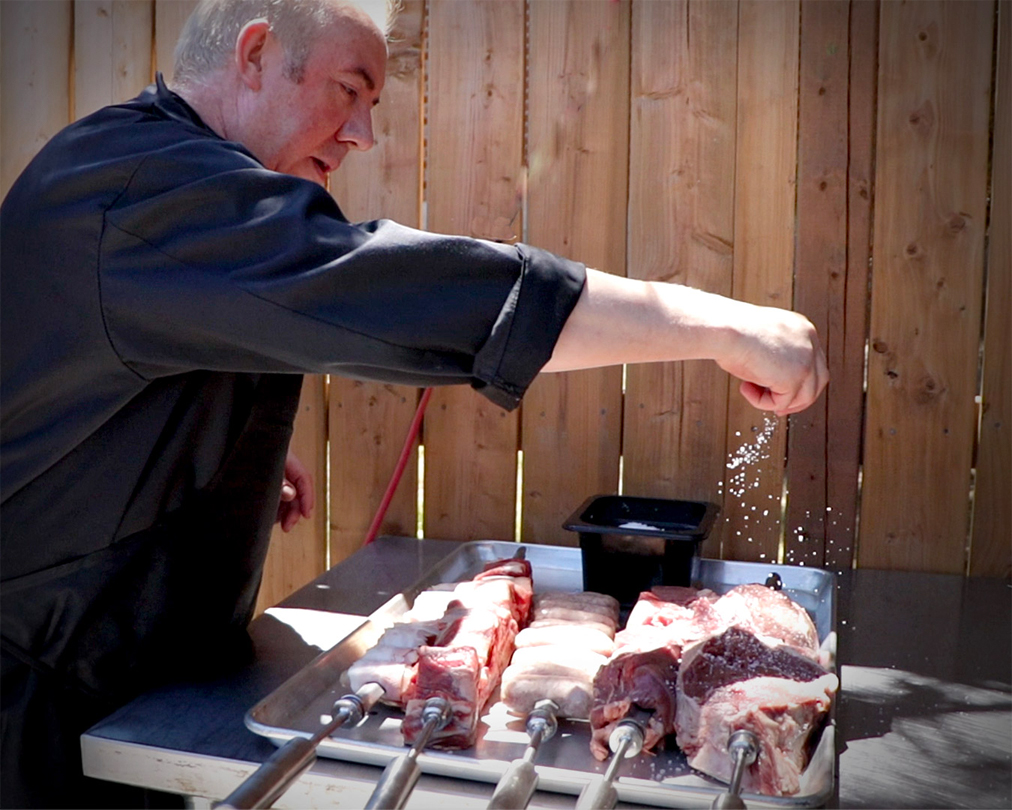 Ever since he was a kid, Adelino Costa has had a passion for cooking. Born in Portugal, Adelino spent much of his childhood surrounded by the delicious aroma of Portuguese cuisine, observing how his mother prepared everyday dishes. This inspired him to make his own mark in the culinary world.
Always pursuing his dreams, chef Costa came to Toronto with the hope of creating a better life. His culinary skills, passion for food, and decades of experience propelled him to open Ilhas de Bruma, a Portuguese restaurant, in Toronto. It was here that chef Costa spent the past several years executing one-of-a-kind Portuguese and Mediterranean cuisine. 
In early 2021, chef Costa decided to expand his horizons and began working on what is now The Flames Castle – Steakhouse & Seafood, inspired on Mediterranean cuisine.  His unbridled energy and enthusiasm are the reason behind the success The Flames Castle has. Chef Costa is excited to be delivering outstanding dining experiences to his guests. From the moment you walk through the patio at the Flames Castle, Chef Costa wants you to feel like nobility. It is his hope you can enjoy the myriad flavours, colours and textures of the menu he so thoughtfully created. Above all, he wants you to feel like you're at home as you taste the exquisite dishes rooted in classic Mediterranean flavours.